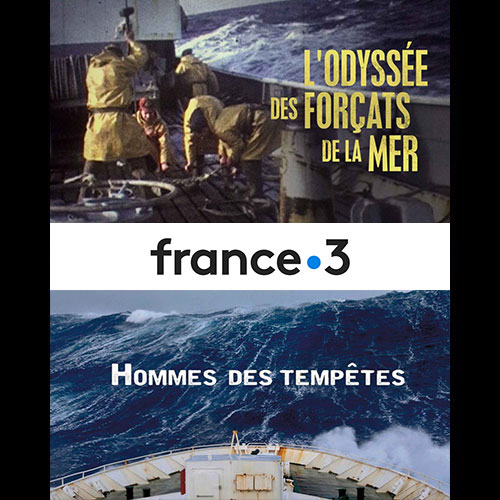 MY WORK /

Sound Design

PRODUCTION /

Morgane Productions/France Télévisions

YEAR /

2019
Few words
Sound Design.
Documentary films directed by Frédéric Brunnquell.
L'Odyssée des Forçats de la Mer (90mn) tells the story of the crews of high seas trawlers from Fécamp, Saint-Malo, La Rochelle or Bordeaux gone to catch cod on the other side of the Atlantic. Mainly edited from silent archives filmed in Super 8 by the fishermen themselves, the documentary required a work of sound illustration to reproduce the events shown in the pictures. Atmospheres of the ocean, harbours, ships, human activities …, the sound effects give life to the sequences and help to plunge the spectator into the heart of the story that is told.
Hommes des Tempêtes (52mn) takes the spectator aboard the trawler Joseph Rotty II. In the middle of winter 2017, the director films the lives of seamen embarked on a fishing campaign in North Atlantic. Off Ireland, they cross the road of a formidable storm and face dangerous conditions. Groanings of the ship, force of natural elements, sensations, emotions, the feelings are numerous and intense aboard the ship. To reproduce them "bigger than life" in order to strengthen the immersion, sound design tracks are added throughout the film, giving amplitude and relief to the pictures. See an example in "Post-Prod Sound Design" below.

Photos & videos credits : ©Frédéric Brunnquell. With his kind permission..